Zeek Family,
If you're reading this, chances are you've been on this journey with us for some time. Thank you for motivating us to work hard every day to make better and better snacks for your family.
Today we announce exciting news!
A new flavor!
Drumroll……It's Cookie Dough!
After polling many of you, Cookie Dough was the most desired flavor by far. We've worked tirelessly on this flavor and are thrilled to bring it to you! It's straight-out-of-the-tub, softy and chewy, Cookie Dough deliciousness! The base is a rich cookie dough made from simple ingredients like honey, oats, and tapioca with sweet chocolate chips sprinkled in. You're going to love it!
---
Second, you may have noticed a new look! Inspired by our mission to use real ingredients to deliver unreal flavors, we've updated our branding. The new packaging is aimed to be engaging to both kids and parents with brighter colors, imaginative scenes, and fun characters. Our inspiration was... you! Your kiddos have big dreams and we wanted to encourage them to shoot for the stars. We can't wait to share more of the new brand story with you in the coming weeks and months.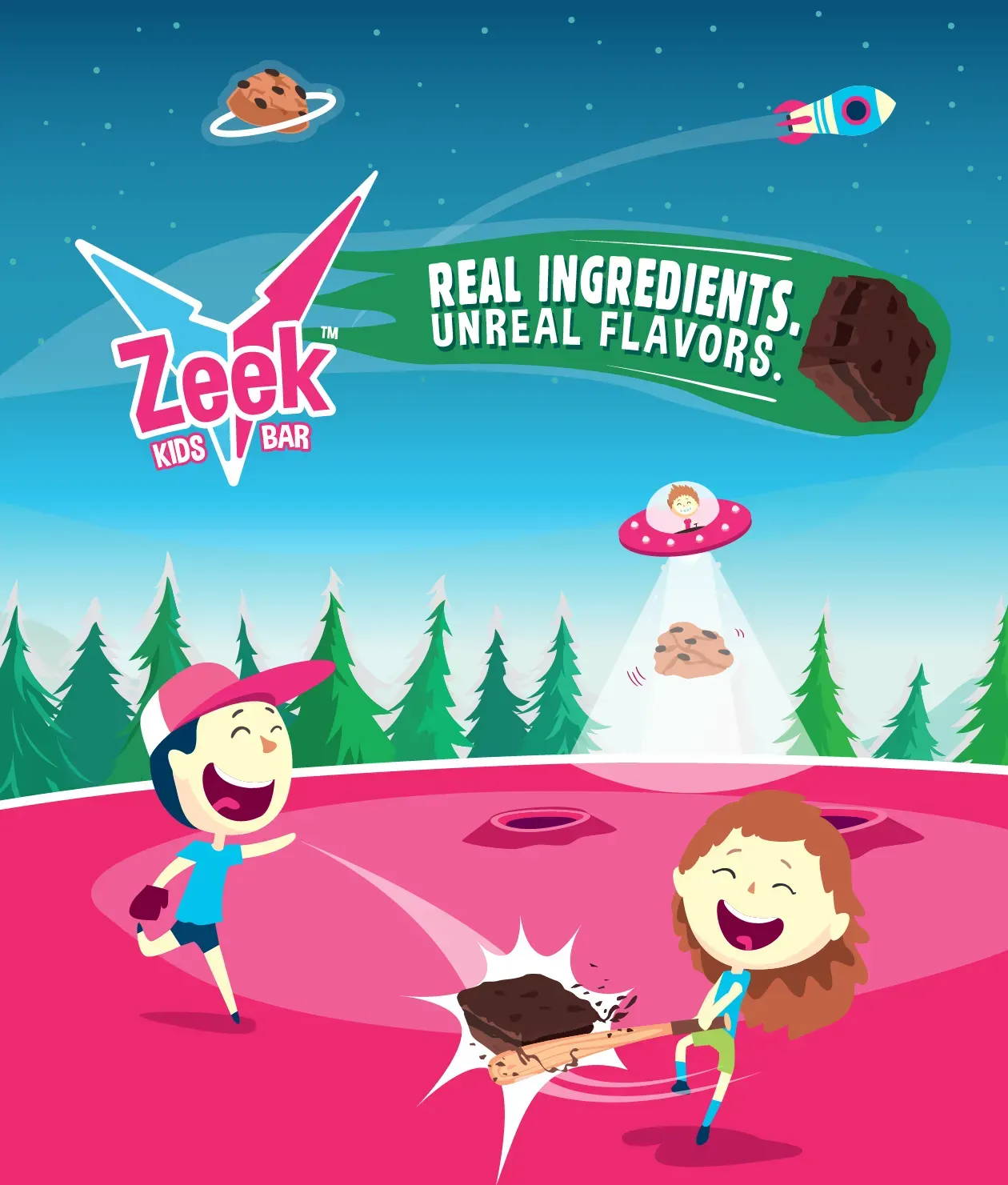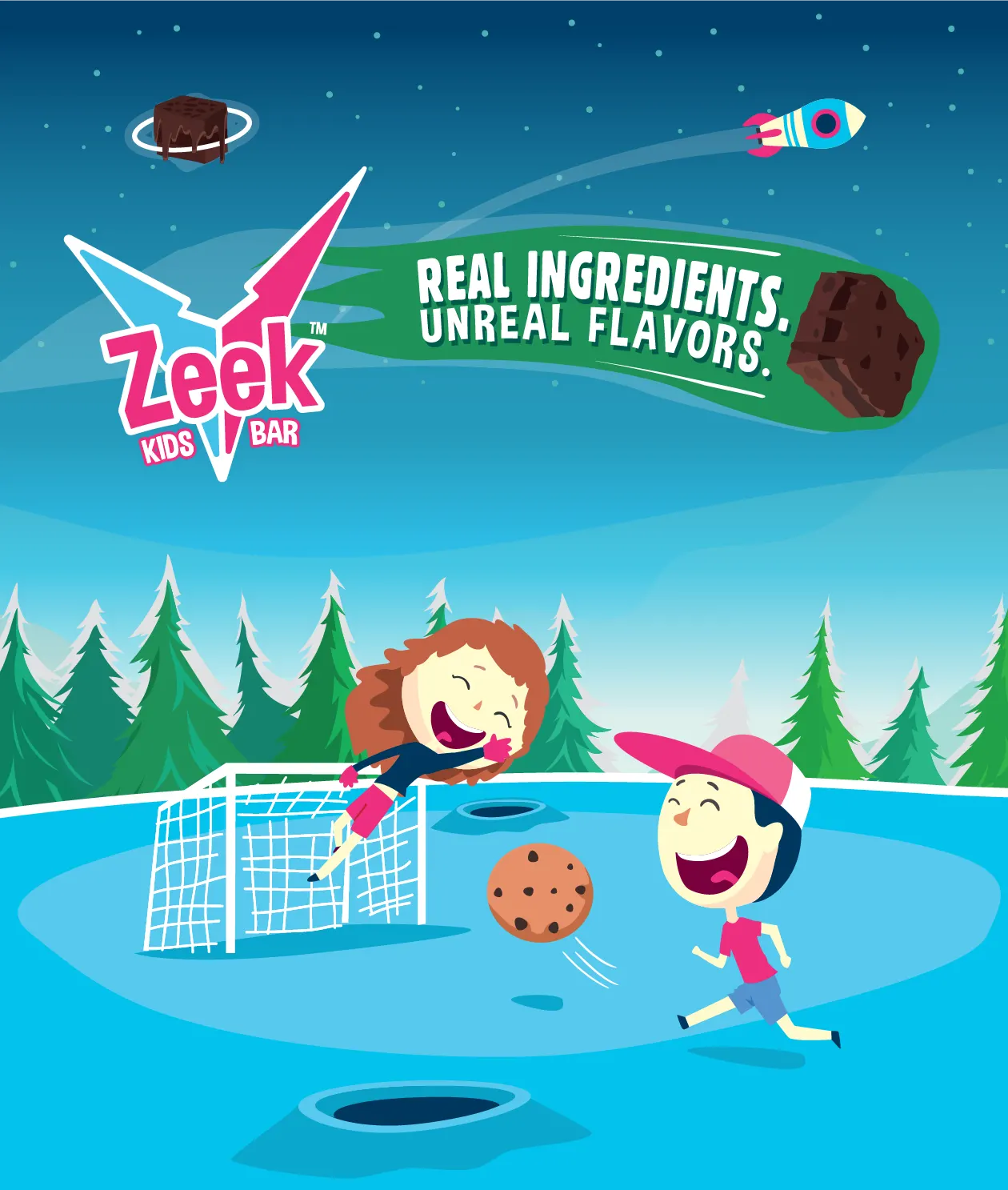 ---
Finally, you may have noticed Cookies 'N Cream is currently sold out. 😢 We're aware that for many of you this was your flavor, and we're sorry it's unavailable. Here's the scoop...
As we've shared in the past, Cookies 'N Cream was having difficulty in hotter temperatures maintaining its shape. It would soften, form to the package and appear "melted". While this may not have been an issue for you, many folks first discovering Zeek Bar were turned off by the appearance.
We are working hard to update the formula to fix these issues, but this takes time. We will be sure to keep you informed of our progress and answer your questions along the way. Unfortunately for now, we are entirely sold out of Cookies 'N Cream.
---
If you loved Cookies 'N Cream, we encourage you to give Cookie Dough a try. It has a similar sweet, creamy flavor and we're already getting feedback that it's becoming a new favorite.
---
For the month of November, you can use the code "TRYDOUGH" to save 20% on Cookie Dough. We know you're going to love it!
---
We are so grateful to have you along with us on this journey and please reach out via email, Instagram, or phone if you have questions.
Talk to you soon!
-Kassidy, Reid & Team Zeek
---